A beautiful home in a spectacular location. The exclusive home at 25 Dolphin View Point offers views of one of America's most pristine and preserved waterways, the magnificent ACE Basin and is located on the Coosaw River on Ladys Island SC. Moments away from Historic Beaufort, shopping, dining and entertainment.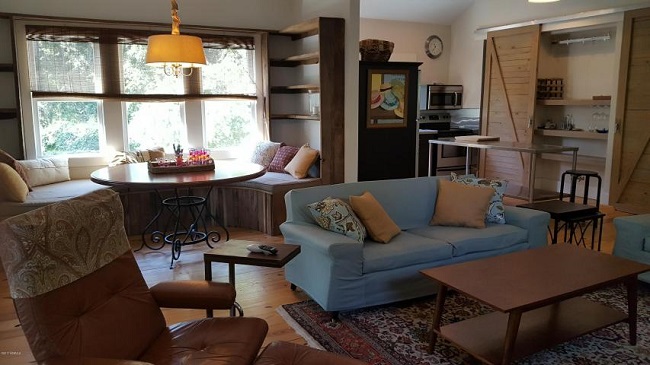 This one bedroom one bath above garage furnished home features 1300 square feet of luxurious living. Fully equipped to satisfy any busy executive, easily the perfect escape from a hectic work day. Tastefully designed and furnished to include hardwood floors, custom cabinetry and a gas fireplace.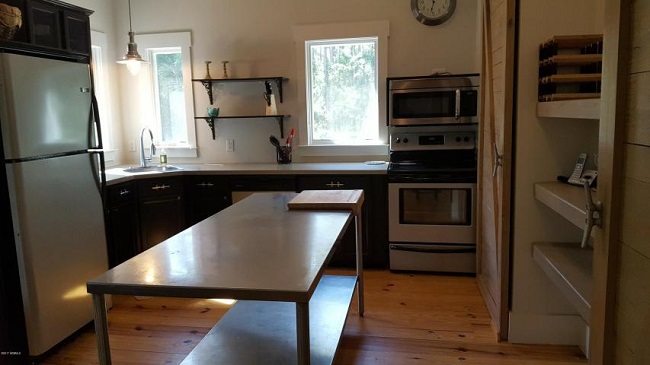 The kitchen is fully equipped to include all stainless steal appliances. In addition, there is a washer and dryer, mini bar and pantry behind the uniquely designed, space saving sliding doors. The stainless steel island gives extra space for all your cooking needs.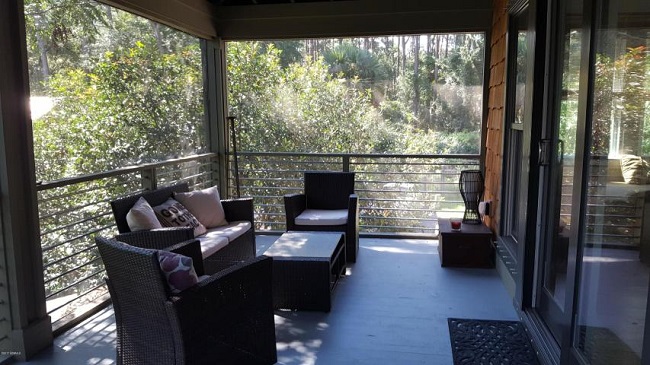 Relax and enjoy all that nature offers on the spacious and comfortable screened in porch. Wonderful added feature to have when you are nestled amidst a wooded environment. There is also a spacious, tastefully furnished bedroom and custom designed bathroom.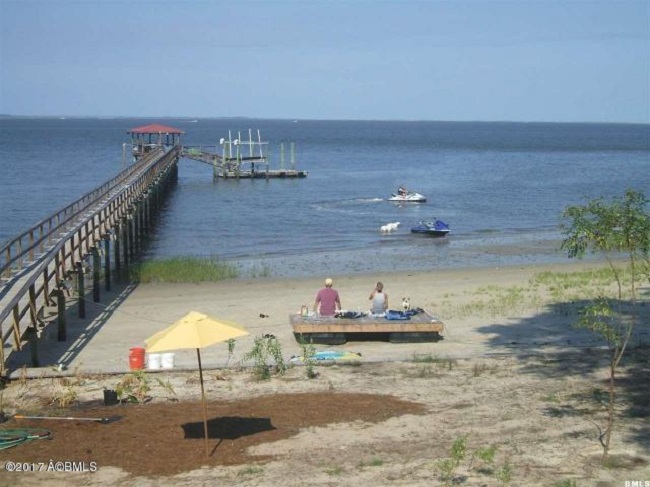 Last but not least, use of the private beach and fishing dock are available with easy access in front of the main home. Enjoy your weekend relaxing, fishing and swimming in your own private setting. There is also a fitness room for your use in the garage downstairs.
Ladys Island SC Rentals - Sea Island Rentals
Our Team of Property Managers specialize in Ladys Island South Carolina, which is located 4 miles across the Beaufort River from Downtown Beaufort. We offer full service Property Management Services. Long term property management, vacation beach rentals, and real estate investment. Visit our local office at 910 Charles Street, Ste A, Beaufort SC 29902 or call (843) 521-1942.