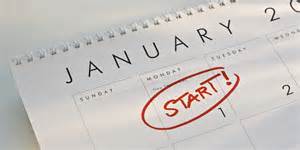 The end of December usually brings to mind two things: a new year and a new you. Whether it's losing weight, getting organized or saving money, lots of people are looking at ways they can improve themselves in the coming year. If you haven't given it much thought yet, less procrastination may be a good place for you to start!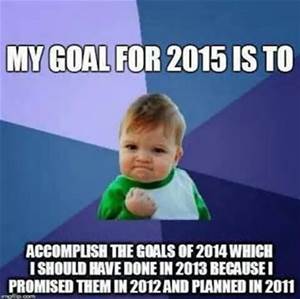 Some people go for new and unusual resolutions, but most stick to the oldies but goodies. The top ten resolutions are below. Did yours make the cut?
10: Get organized
9: Volunteer
8: Learn something new
7: Get out of debt
6: Quit drinking
5: Enjoy life more
4: Quit smoking
3: Lose weight
2: Exercise more
1: Spend more time with friends and family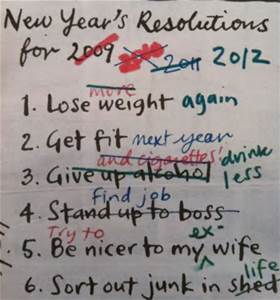 No matter what you wish to try, change or improve, don't give up if you find yourself slipping back into the same old routine after just a few weeks (or days). Keep trying and you will get there. This time next year, you can look back and be proud of the progress you made. Then it will be time to start a new resolution...and another new year.